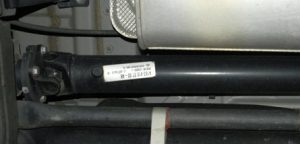 Your car needs its driveshaft to work every bit as much as your truck and agricultural equipment need theirs. So when you have an issue with your car's driveshaft, turn to the same experts you trust with the heaviest machinery.
You'll get the same speedy, friendly service and custom machining that you've come to expect from the area's best machine shop.
Computer Balance Your Drive Shaft
You'll only find one machine shop in the region that's ready to computer balance your new driveshaft – Wansley Machine & Driveline Services. Reach out to us today and get started. You'll be on the road again in no time!
---
Call us today to get a FREE estimate.
You'll be taken care of more quickly when you turn to the local driveshaft repair experts. Make an appointment today! From driveshafts to hydraulic parts, we have everything you need to keep your car, truck, or machine running.
Call us at 601-425-1426